Telling Stories of the Land One Sauce at a Time
Nova Scotia is rich in both history and culture. The land has shaped our history, and our culture has shaped the land. We celebrate those stories through the flavours the land provides, and its history inspires each and every sauce we create.
We use ONLY 100% locally produced ingredients! And we mean every ingredient. Even the sea salt we use started as sea water harvested from the Nova Scotia coast line.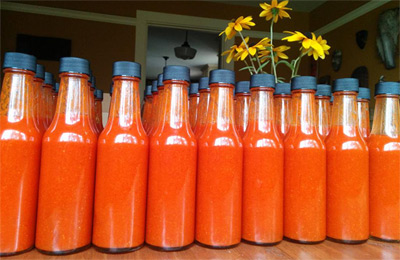 Our Sauces
Hot Sauces
Harvest Table Pasta Sauces
Abandoned Orchard Sauces
In this, our first year of production, quantities are very very limited and we are only selling at select Farmers Markets in Nova Scotia. If you would like to know which markets we will be at, and when, be sure to follow us on Twitter or Facebook. You can also check this page here were we'll post which markets we are attending.